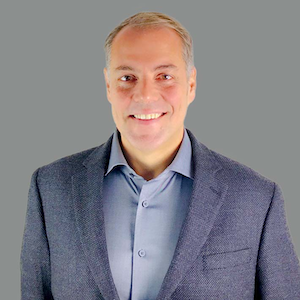 Binsky & Snyder continues its investment in virtual design with the appointment of an accomplished industry expert. Greg Davis has joined the company to provide strategic guidance as Director of Virtual Design and Construction. Greg started his career as a project manager for a mechanical contractor in Los Angeles and assisted in implementing the QuickPen AutoBid estimating systems. Through this role, Greg developed vast knowledge and experience in CAD technologies. Leveraging his experience he started his own construction software business, helping the industry transition to 3D BIM practices and prefabrication. Greg's passion for CAD and fabrication aligns perfectly with Binsky's vision of being the industry leader in the virtual design space.
Greg is enthusiastic about the work we do at Binsky. "Binsky has the most thoughtful and innovative leadership team and are best positioned of any contractor in the US market to grow and leverage the best people and technology to provide the most delivered total value, as we move to design for manufacturing methods in industrialized construction. Our work is among the most challenging and complex in critical industries like pharma, biotech, and healthcare", he told our marketing team.
In his new role, Greg will lead the virtual design and construction team in accountability and vision. He will work closely with our fabrication department to determine how we can continuously improve our design process. His goal is to drive the highest percentage of prefabrication on large projects with the lowest number of errors. Greg plans to strengthen client relationships by providing better project analytics, more detailed estimates, and an improved schedule of labor. He is committed to advancing our VDC team to develop the best technology flow unlike anything seen in the MEP industry.
Binsky is excited to have Greg on board. We believe his background in virtual design software will nurture our competitive and innovative edge.
Subscribe to stay updated
Get the latest updates in the world of mechanical contracting and construction. Subscribe today!
Ready to Start Your Project?
Turn to a trusted leader in mechanical construction. Get in touch to discuss your project or request a quote today.