For New Jersey school facilities managers or district administrators, contracting with a reliable, expert, and New Jersey state co-operative contract member to provide HVAC and Plumbing preventative maintenance and emergency services for your building's systems and equipment is crucial for successful, year-round operations. Energy efficiency, costs, unexpected/emergency repair needs, and the comfort of students & staff are some of the key factors to consider in your planning, budgeting, and management.
For more than 80 years, Binsky has earned its reputation as a leading, trusted Mechanical contractor in New Jersey and eastern Pennsylvania delivering innovative construction and service solutions across all types of commercial and institutional facilities. We understand the full scope of goals and challenges that education facilities & maintenance professionals are tasked to manage each school year, and across all seasons.
Ready to discuss your school building or facilities' needs with our trusted Commercial Service team?
How a Binsky Preventative Maintenance Agreement (PMA) Benefits School Buildings
Equally important to selecting quality equipment for your education facility is maintaining it throughout each academic year. Be proactive to avoid system failures & interruptions, frequent repair & other costs, and compromised equipment lifespan by partnering with Binsky on a Preventative Maintenance Agreement (PMA). We offer PMAs for commercial and institutional clients, which guarantee equipment will run at maximum efficiency in all seasons, so you can save time, money, and stress.
A PMA is a contract covering regularly scheduled maintenance, fast response, 24-hour emergency service, and can also include costs of parts and labor. Every HVAC, Plumbing, and Electrical system requires different preventative maintenance. Binsky customizes PMAs to meet your school building's budget and needs.  Our team of reliable, expert technicians use a hands-on approach to perform regularly scheduled inspections and maintenance work on these various mechanical systems to become more familiar with controls and equipment operations, which can lead to better productivity, longer lifespan, and lower costs overall.
What is Included in my Binsky PMA?
Binsky has three tiers of service plans: Standard Maintenance, Full Coverage, and Facilities Management. Quarterly and Biannual inspections are offered, depending on your requirements. Binsky maintains all types of HVAC and plumbing equipment, including, but not limited to:
Hot water/steam boilers
Rooftop units
Cooling towers
Ductless units
Make up air
Sanitary lines
Domestic Booster Pumps
ASSE Backflow Testing and Certification
Furnaces
Chillers
Computer room air conditioning (CRAC) units
Heat pumps
Exhaust fans
Domestic water tanks
Sewer cleaning/jetting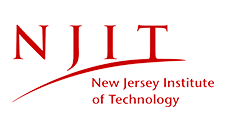 "It's been a pleasure working with the Binsky team. They've helped me handle many problems we've had on my campus. Thank you!"
Bill Marx
Senior Manager, NJIT
Why Choose Binsky as your Preventative Maintenance Partner?
EXPERIENCE
Binsky has been a leader in the HVAC and plumbing industry for more than 80 years.
GUARANTEE
We guarantee 24/7 emergency service with priority response to our PMA partners.
COMMITMENT
Our team of experts are committed to keeping your facility running at peak efficiency.
CORE VALUES
As a family-owned business, we value positivity, integrity, and creative problem-solving – and bring these values to every job, every day.
In need of a trusted & reliable Mechanical Services provider?
Binsky is an approved service provider in NJ's state cooperative contract program. Contact us today for more information on partnering with our Service Team for preventative maintenance & emergency services at your school facility. Use the form to send us a message, or call 732-369-0100
"*" indicates required fields