Call it a building management system, building automation, or simply controls. Known by a few different names, a building management system (BMS) adapts indoor ecosystems to create energy-efficient environments. Used for everything from occupant comfort to reducing operational hours and reducing loads, a BMS solution can go a long way in helping building owners conserve energy and resources. Sometimes combined with other systems such as lighting, the BMS helps many aspects within a given facility in order to optimize overall performance and ensure uptime for building owners and occupants.
Binsky offers this service, knowing a BMS helps to control and regulate the essential building systems and equipment that allow a facility to operate as it needs to on a daily basis.
"Building management systems can be used to control just about anything. From chillers and boilers to AHUs and VAVs," explains Justin Woodruff, Field Supervisor and Controls Manager at Binsky.
For example, some basic BMS functionalities can include: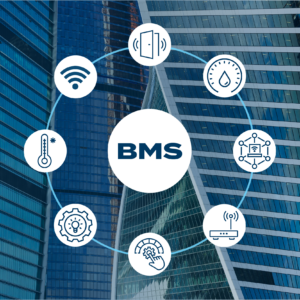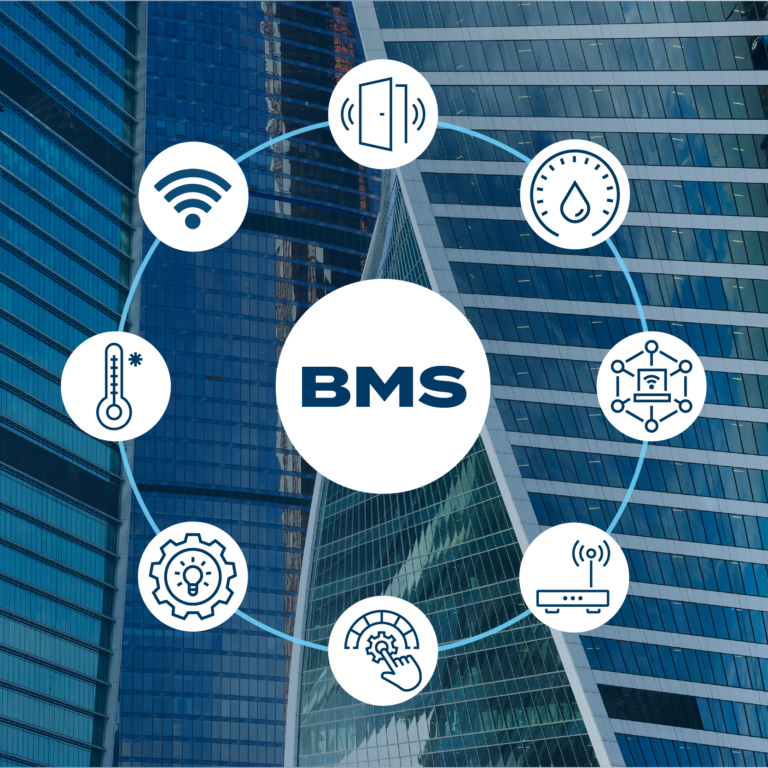 Boiler management
HVAC management
Auto control and scheduling of system operations
Control and monitoring of core mechanical and electrical equipment
Adjustment of ventilation
Handling of smoke and alarm systems
Checking plumbing and water systems
Controlling indoor conditions such as humidity, temperature, pressure, and more, a BMS involves both a frontend and backend system. Using a blend of software and hardware, building management systems are fully customizable solutions that utilize sensors and make the best use of the Internet of Things (IoT).
Each system is built on control panels wired into the structure's valves, sensors, and switches. Sensors can monitor temperatures and humidity with the capacity to create zones depending on needs, such as a refrigeration unit or laboratory requiring a unique climate.
Using Tridium's open-platform software, Binsky has the ability to integrate to various existing systems. The software has the unique ability to pull points in to read the performance as compared to set parameters.
"Each piece of equipment has points that can be pulled out and linked to the JACE," Woodruff mentions. "The frontend or "brain," called a JACE, is where all the points come back to report real-time data from the systems and equipment monitored by the BMS."
Virtual graphics on the frontend offer a visual snapshot of how everything is working. For example, when heating or cooling coils are operating, one will often see blue for cooling and red on the other coil to virtually show heating.
Meanwhile, the backend of the system is programmed using technical logic to ensure all levels are set to function properly and are adjusted as needed, like setting a system to switch over to mechanical cooling at a given temperature.
"Alarm portals related to the set parameters chosen for the facility's room temperature or pressure are selected. For example, the BMS can be set up for continuous monitoring of compressors," Woodruff states.
If the space's conditions go outside the given parameters for any reason, the alarm is triggered and delivered to the user set to monitor it. Whether that's an onsite technician or someone else, Binsky is usually contacted to address the issue immediately and determine what exactly set off the alarm. In some cases, the cause may be that the equipment is not actually running, and someone needs to come to look at it.
Once set up on-site, Binsky ensures remote access to BMS capabilities. End users, such as an onsite technician or facility manager, can log in via phone, tablet, or computer. This allows Binsky to view the whole system remotely to help guide customers through it or determine if an on-site technician visit is required.
With the BMS allowing centralized management of the infrastructure, facility managers and owners can rest assured operations are secure, safe, and efficient.
Capable of gathering and storing historical data for examination and trend analysis, the BMS also helps facilitate smart decisions regarding operations and maintenance. Catching and recording any building system or equipment errors through the BMS means engineers and management can quicken response time.
A BMS can help with preventative maintenance too, ensuring any work is completed prior to potential equipment failure. By preventing downtime and service interruptions, emergency service costs are also spared.
Overall, Binsky's BMS work has proven essential to a variety of industries, especially facilities that simply cannot afford lost time, productivity, or safety concerns. Binsky's solutions in mission-critical facilities, in particular, have helped customers to avoid unexpected downtime to essential operations. No matter what industry your facilities are focused on, Binsky is here to help. Contact us to learn more about our indispensable BMS solutions or get started on tailormade options for your facilities.
Subscribe to stay updated
Get the latest updates in the world of mechanical contracting and construction. Subscribe today!
Ready to Start Your Project?
Turn to a trusted leader in mechanical construction. Get in touch to discuss your project or request a quote today.