Industries at the forefront of research & development and precision manufacturing, such as life sciences, biopharmaceutical, and technology, face many unique challenges throughout their building projects—beginning with the partners chosen to execute Hygienic services and high-purity welding work.
With manufacturing processes that are labor intensive, strictly regulated, and reliant on high quality, hygienic services projects demand both expertise and experience.  Requiring more specialized equipment and engineering work, it is essential to partner with an experienced hygienic services contractor with the capabilities, knowledge, and documentation packages for FDA validation requirements that are necessary to meet strict regulations and timelines.
What Exactly Are Hygienic Services?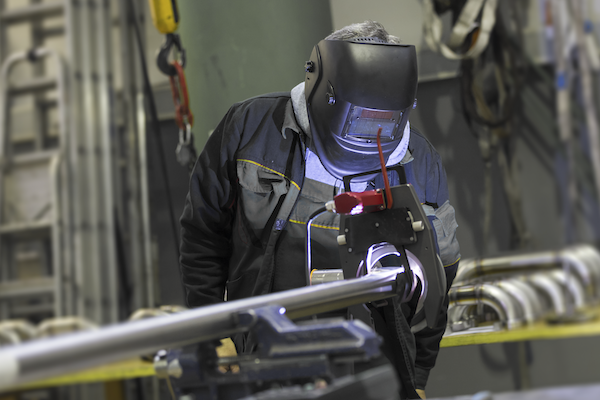 Hygienic Services are centered on high purity welding. A high purity weld is any weld that contains fewer than ten parts per million (ppm) of contaminants like oxygen, hydrogen, and carbon. High purity welding is used in the semi-conductor, pharmaceutical, healthcare, aerospace, and food & beverage industries, to name a few. This work is performed in a cleanroom setting, in a controlled environment, preventing fewer contaminants from entering the weld area. This is critical because the gases or fluids moving through the tubing and piping need to remain very clean.
Weld quality and integrity is primarily based upon the penetration, oxidation, and bead of the weld. A weld is at its strongest when the bead fully penetrates the inner wall of the tubing or piping. A partially penetrated weld is proven to be inferior in its sustainability.
In the industries previously mentioned requiring high purity systems, oxidation of the weld is another solid indicator of the quality of the work performed. "Unclean" welds, or welds with heavy oxidation, lead to contaminates infiltrating the contents of the system or equipment connected to the tubing. To eliminate this contamination, the welder purges the equipment with an inert gas along its exterior and interior surfaces to help decrease oxidation levels which yield more hygienic welds.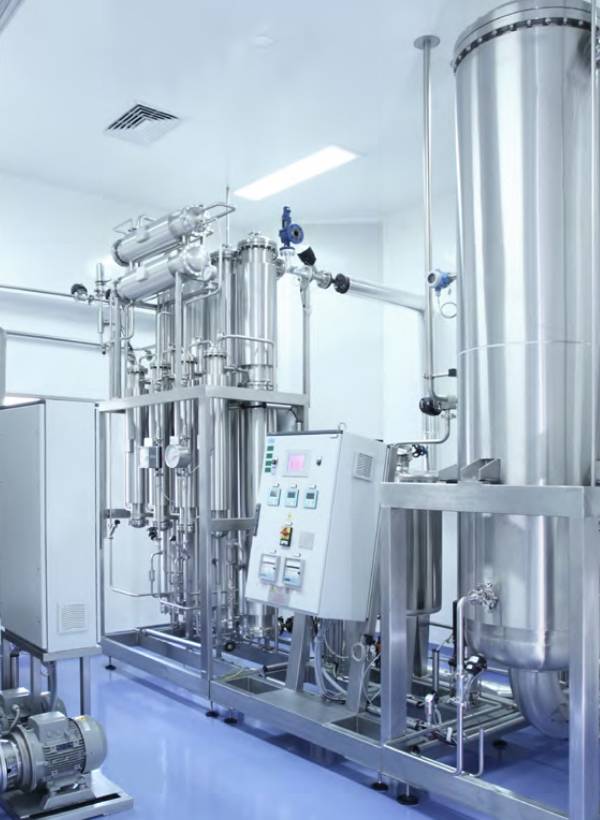 How and Where Does Binsky Perform This Service for Clients?
The use of orbital welding equipment is one of several key factors in Binsky's ability to manufacture successful, high purity systems for clients. Binsky has been investing heavily in its extensive inventory of orbital welding equipment since 1986. Today, Binsky's hygienic services team employs expertly trained, qualified ASME IX Certification professionals excelling in orbital welding processes. Click here for Binsky's Hygienic Services overview.
Orbital welding produces high-quality, high-speed welds for hygienic applications, and allows welding in difficult-to-reach places. The orbital welding process uses an electric arc that moves around the specified work area at a set speed and depth. A bead of metal then forms a perfectly welded seam between two pieces of stainless-steel piping without gaps.
Creating weld joints with flat, smooth surfaces, this service is essential for many life sciences, biopharmaceutical, and technology manufacturing projects. These smooth, flush welds help reduce the risk of corrosion or contamination.
Because the success of high purity projects, specifically in the life science and biopharmaceutical space, depends on its quality, the use of ASME bioprocessing equipment (BPE) compliant components in the creation of hygienic systems is vital—and in some cases, nonnegotiable in terms of adhering to strict industry standards. All orbital welding equipment (like arc machines and weld heads) used by Binsky's hygienic services team is BPE compliant, ensuring sanitized precision every time.
With a state-of-the-art fabrication facility, Binsky has the capacity to perform high purity work within a safe, controlled environment. Part of Binsky's facility, as well as specialized tools & equipment, are dedicated to the manufacturing of high purity process systems. By performing such fabrication services offsite in hygienic-only areas, the systems' chance of encountering cross-contamination decreases immensely.
In addition to increasing safety and cleanliness, offsite fabrication also enables Binsky to work indoors through all types of weather and conditions. More welds can be performed in a similar (or possibly shorter) period of time, leading to higher productivity. Overall, this equates to unmatched quality control and drives the project schedule – whether Binsky is tackling single spool manufacturing or a multi-million-dollar installation.
Documentation – A Critical Requirement for FDA Validation 
Once high-purity systems have been transported to the project site for system installation, passivation, and testing, Binsky delivers a comprehensive documentation package that is designed with a smooth turnover in mind for clients to meet the FDA's validation requirements. Knowing our weld documentation packages are a vital part of the validation and turnover process many manufacturers must undergo before receiving FDA approval, they are designed to be as thorough as possible.
Our Commitment to Delivering Comprehensive Documentation
The FDA requires documentation of the weld process and materials used to manufacture a welded component. These documentation packages detail all this information, which you must submit with the application for clearance. The thoroughness and clarity of a weld documentation package will significantly influence whether your product receives clearance from the FDA. Although this seems complex and tedious, Binsky has already done the heavy lifting for its clients throughout project stages. Furthermore, specific parts of the validation process, such as IQ (Installation Quality), OQ (Operational Quality), and PQ (Performance Quality) are given the same thoroughness as other components of documentation packages prepared for FDA requirements. Binsky is experienced in and involved with these stages of the process, ensuring full support to our clients.
Each of our welds can be systematically identified by system, ISO number, and weld number in our weld documentation package – along with the date the weld was performed and the welder's name and qualifications. And to prove Binsky's ultimate accountability, we will encourage a client to choose any weld on a project to locate the corresponding weld detail and put our comprehensive documentation package to the test. This is another area where our decades of hygienic services experience shines through, providing clients the critical information needed for documentation turnover, and FDA validation for proof of regulatory compliance. Additional to making our clients' jobs easier, Binsky's weld documentation package ultimately helps clients increase the speed at which their products hit the market.
The Bottom Line
Binsky's hygienic services team delivers the end-to-end support needed to maximize the potential of your high purity project. Browse the many hygienic services projects featured in our project gallery, or contact us today to discuss how we can partner with you on your next project.
For decades, Binsky has supported facilities and their owners in a variety of ways—but for most, quality and speed to market is bar none. Binsky offers a wide range of end-to-end hygienic services, from engineering to fabrication to installation to preventative maintenance.
Subscribe to stay updated
Get the latest updates in the world of mechanical contracting and construction. Subscribe today!
Ready to Start Your Project?
Turn to a trusted leader in mechanical construction. Get in touch to discuss your project or request a quote today.