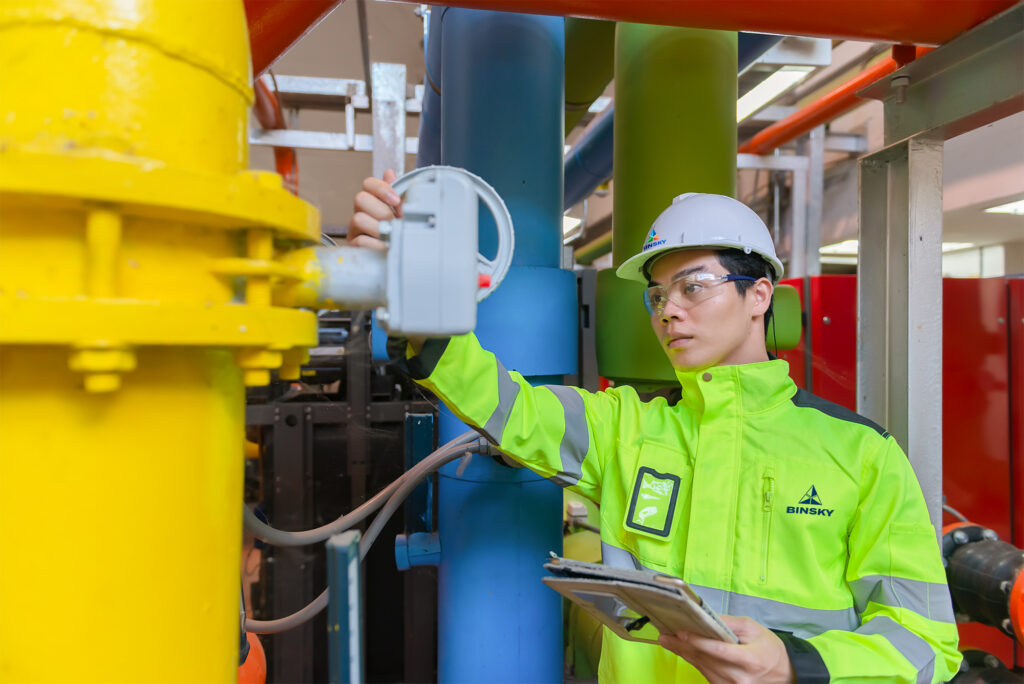 Commercial facility owners know the amount of engineering expertise, coordination, and expenditures that go into the design and construction of their building systems and equipment—and continue to protect those investments with ongoing operational support. One of the best choices for ensuring timely service and maintenance with a proactive approach is a preventative maintenance agreement, which typically includes regularly scheduled maintenance, emergency service, and discounted rates for parts and labor.
"Many new construction projects, after turnover and start up, will opt for a preventative maintenance plan, which is good. Internally, we communicate with our other services and divisions. We want to be the easy button to get customers what they need," states Frank LaCapra, Vice President of Commercial Service at Binsky.
The perks of preventative maintenance help spare owners time, money, and headaches in a variety of ways. Not only does a preventative maintenance contract ensure a proactive approach, it also means owners may easily save thousands (if not more) by avoiding the high costs that come with inoperable equipment. A preventative maintenance plan ensures your systems and equipment operate as intended, extending the overall lifespan, as well as increasing efficiency. For most owners, this leads to lower operating costs, too.
Extended Equipment and Asset Lifespan
Ask any commercial facility operator or building systems professional the best time to budget for equipment repairs or replacement, and you'll universally hear "right now." The reason for that is that poor planning often leads to bigger, costlier projects. In many cases, those projects can be avoided entirely through a proactive approach to maintaining building systems, equipment, and the many parts that make up both.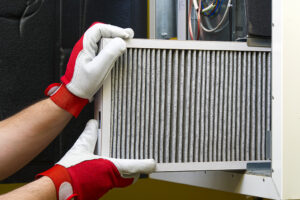 Every system has an average estimated service life, but regular service and maintenance help your systems and equipment last even longer. Activities like changing filters, tightening belts, or cleaning condenser coils can go a long way for the lifespan of your building systems and equipment. Plus, in order for systems to remain under warranty, many HVAC manufacturers require the system to receive regular preventative maintenance.
"Improper maintenance or neglect—for instance, if things are not cleaned—can cause some pretty big issues. The purpose of our work is reassuring every piece of equipment—every asset—has a history associated that we can log in to see and evaluate," explains LaCapra.
The benefit of Binsky's commercial service professionals having an ability to review past service for all the parts and pieces that make up important building systems is both familiarity with a facility's operations and an added level of accountability in the case of certain prescribed maintenance activities. Through regularly scheduled inspections, service and maintenance professionals also ensure HVAC and plumbing systems are operating as designed—and any potential issue is corrected immediately.
Improved Efficiency and Energy Savings
When building systems operate incorrectly, the result is inefficiency. Routine check-ups from maintenance professionals, however, help increase efficiency. By quickly correcting any errors in the ways systems and equipment operate, these scheduled inspections and maintenance activities can lead to substantial energy savings. In fact, clients that implement preventative maintenance plans to ensure their facilities consistently operate at optimal performance have seen decreases of up to 25 percent of total energy usage.
Through a preventive maintenance program, commercial facilities can improve operational efficiency while also achieving an excellent return on investment. The initial investment of a preventative maintenance agreement can come back tenfold through increased energy savings and the preservation of parts and equipment. The larger the size of the facilities and the higher the complexity of the operational requirements, the more a commercial owner stands to gain from such preventive and predictive maintenance tasks that can lower annual energy costs.
"There are situations where you may have a facility engineer—and they can do many things throughout the building—but some things may just be too technical or time-consuming. That's why they benefit from a preventative maintenance agreement," states LaCapra. "We have different options, but larger clients mostly select our Facility Management Operating Agreement, employing a stationary local 68 operating engineer to manage the facilities full-time."
Avoid Emergency Repairs and Interruptions to Critical Operations
With better performance, comes fewer repairs and interruptions to facilities operations. The work performed by commercial service technicians through a preventative maintenance agreement allows parts and equipment to operate better, thereby keeping them in operation longer.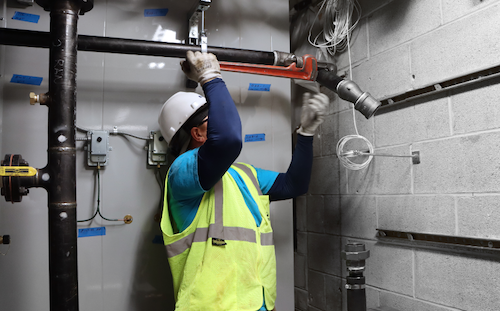 Emergency service calls not only disrupt critical facilities operations and can decrease equipment longevity, but also cost owners extra in lost productivity. Every owner wants well-functioning systems that come without unpleasant surprises and a preventative maintenance plan makes that objective a reality.
Binsky's standard preventative maintenance agreements include routine maintenance, 24/7 emergency service, priority service calls, preferred labor rates, and necessary materials like filters, belts, or grease. Binsky's full coverage agreements include everything in the standard agreement, as well as emergency inspection or diagnostics, and the cost of labor, parts, and materials, too, with some exceptions.
"Through a Preventative Maintenance Inspection Manual, we list all equipment covered in the agreement and the schedule of inspections. Then, each time a technician comes on site, the manual is where Binsky's recommendations and repairs are documented for easy reference," explains LaCapra.
Don't risk downtime during peak performance hours! With various plan options and solutions, Binsky will work with you to meet your facility's unique needs and goals year-round in all seasons.
If you're ready to increase the lifespan of your building systems & equipment, achieve optimal cost & energy savings, and decrease downtime for your commercial facility, contact our team of expert, reliable technicians at 732-369-0100, or submit a request to get started. For an overview of our Preventative Maintenance Agreement (PMA), click here.
Subscribe to stay updated
Get the latest updates in the world of mechanical contracting and construction. Subscribe today!
Ready to Start Your Project?
Turn to a trusted leader in mechanical construction. Get in touch to discuss your project or request a quote today.