The Honeywell seminar "Advanced Topics in Building Automation: IoT & IP Controllers" will provide attendees with a foundational understanding of emerging trends in the building automation industry that are driven by the new modes of digitization and the Internet of Things (IoT). Attendees will come away with a strong understanding of building automation architectures, emerging sensor technologies, and will learn about the importance of effectively engaging with building automation technologies as the industry moves toward a digitized future.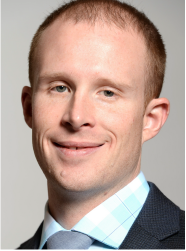 Grant Salmon is a Business Development Manager with Honeywell Building Technologies, where he focuses on providing technical support and training to consulting engineers and end-users on a wide range of Honeywell "smart building" solutions. His primary area of focus is on the integration of building automation systems to connected edge devices such as control valves, actuators, and energy meters in an effort to drive improved building operations and energy savings.
Subscribe to stay updated
Get the latest updates in the world of mechanical contracting and construction. Subscribe today!
Ready to Start Your Project?
Turn to a trusted leader in mechanical construction. Get in touch to discuss your project or request a quote today.