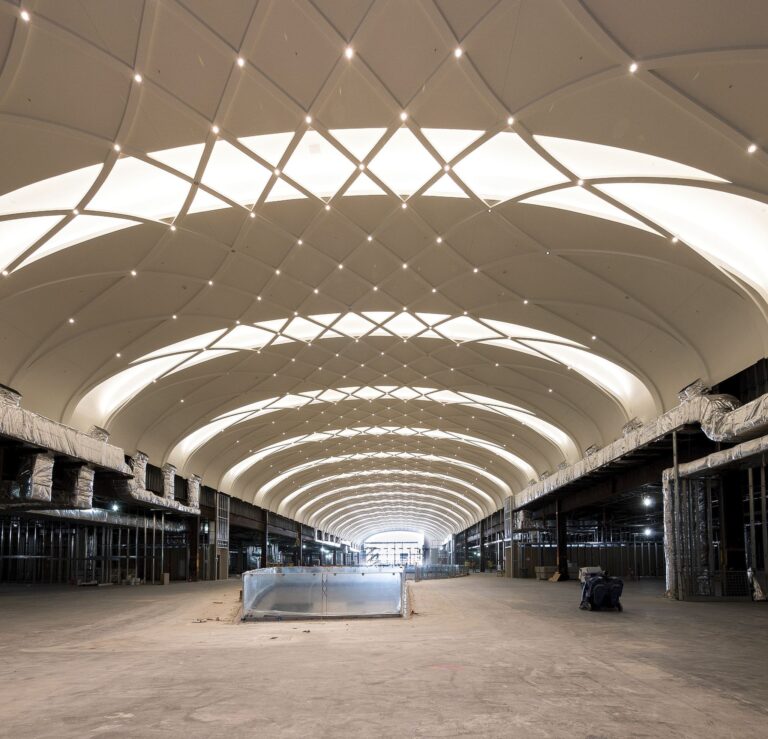 Quick Facts
Location
East Rutherford, NJ
Client
E&S Construction Engineers
Engineer
E&S Construction Engineers
Architect
Adamson, D. Agustino Izzo Quirk
Market
Project:
American Dream
Binsky was hired to redevelop an incomplete existing mall structure to build one of the largest malls in the USA, American Dream. This project consisted of two parts. Part one included the addition of a new structure that added approximately two million square feet to support the indoor amusement and water parks. Binsky performed all the wet mechanical and plumbing for these attractions.
Part two of this project included restructuring of the existing retail space to support entertainment, as well as retail stores. Binsky completed the mall structure, adding to or modifying existing facilities wherever necessary.
Binsky was faced with several challenges during this project, including construction logistics and scheduling issues relating to the large open spaces designed to support the amusement and water parks. Our team's goal was to minimize the amount of work done at significant elevations. The project high bay scopes were constructed in modules in the multi-trade area on site; and installed as composite steel structures. Almost all the work was completed at ground level to expedite the project and avoid disrupting construction of the actual structure as well as work below, and parallel to the structure.
Ready to Start Your Project?
Turn to a trusted leader in mechanical construction. Get in touch to discuss your project or request a quote today.