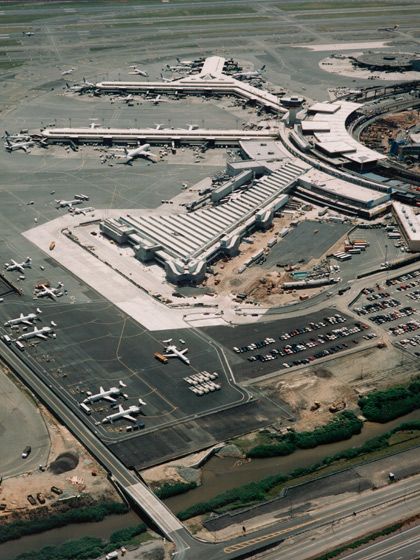 Quick Facts
Location
Newark, NJ 07114
Client
Tutor Perini/WDF, Inc
Owner
Port of Authority NY/NJ
Project:
Newark Airport Terminal One Redevelopment
Binsky was chosen to complete the HVAC piping fit-out in the South Pier and General Building of the Newark Airport Terminal One Redevelopment project. Our team provided all necessary design, engineering, and management to complete the installation of an entire HVAC system containing pipe, valves, appurtenances, and hangers. Binsky's scope of work included setting and installing roof rails and curbs for condensing, air cooling, rooftop AC units, and final hydrostatic testing and flushing of the HVAC system as required by the Port Authority standards. Prefabrication was heavily utilized on this project to reduce field construction time and safety hazards. Safety was our highest priority while working around the mass number of subcontractor technicians and vehicles.
Ready to Start Your Project?
Turn to a trusted leader in mechanical construction. Get in touch to discuss your project or request a quote today.