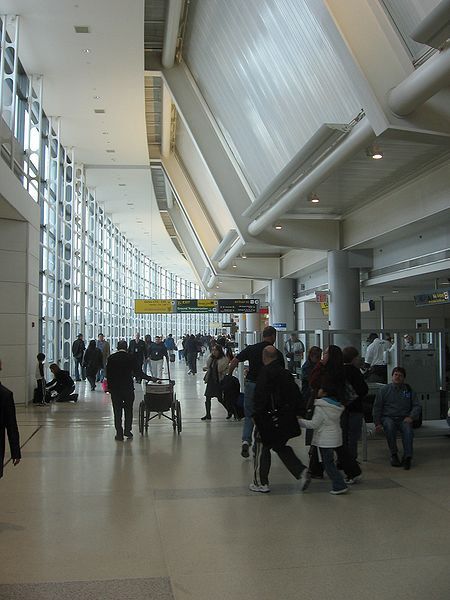 Quick Facts
Client
Jones - GMO
Engineer
Skidmore, Owings & Merill, LLP
Architect
Skidmore, Owings & Merill, LLP
Schedule
Jan 2000 - June 2002
Contract
$22,900,000
Market
Project:
Newark Liberty International Airport – Global Gateway Project
The Global Gateway Project at Newark Liberty International Airport (EWR) was a massive $1.6 Billion renovation and expansion project for Continental Airlines. It transformed EWR into one of the most convenient international gateways in the US, and the paramount airport for the NJ/NYC region. Over 45 million passengers travel through EWR each year.
The Project included the spectacular new 325,000 sq ft/19-gate Concourse C-3, Continental's largest President's Club (a state-of-the art 20,000 sq ft facility with showers, conference rooms, and many amenities), the new Terminal C Control Tower, a new check-in area, a new cargo facility & advanced baggage system, and a new arrivals/departures level which doubled the size of usable footage in Terminal C.
Binsky & Snyder was awarded the full mechanical construction package in support of the Gateway Project – including the HVAC piping, sheet metal, insulation, controls, along with various plumbing tasks. Binsky employed over 100 workers on site for the majority of the project.
Binsky Mechanical Highlights:
175,000 ft of carbon steel and copper piping
(2) 5,000 gal. underground diesel fuel storage tanks & pumping system
(4) 500 ton air-cooled chillers
(1) 50 ton air-cooled scroll chiller
High temperature hot water heat exchangers
Pumps
Various local cooling equipment
Chilled, hot and high temperature hot water piping systems
Mechanical upgrades to all Terminal C MERs
One of the main challenges to this project is that EWR was already a busy, functioning airport. Therefore, work was performed in extremely sensitive work areas, adjacent to working runways, in close proximity to the general public, and with high security considerations. Daily operations followed the required regulatory procedures.
Also, the existing airport and addition had to be furnished with temporary cooling systems until the new pump room was ready, to keep the airport functioning throughout the construction effort.
Ready to Start Your Project?
Turn to a trusted leader in mechanical construction. Get in touch to discuss your project or request a quote today.