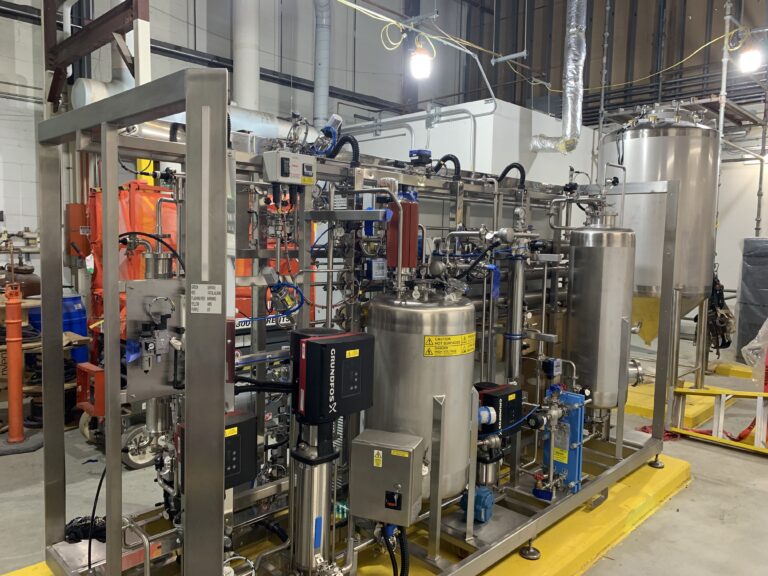 Quick Facts
Client
Fluor/Eli Lilly
Location
Branchburg NJ
Project:
Eli Lilly PHVAC, Demo & Fit Out
Binsky's scope of work on this fit-out project included everything from design and engineering through testing on all mechanical HVAC and plumbing. Binsky constructed a mechanical room with three boilers and three pumps. The water treatment room contained a DI water generation skid, DI water distribution skids, pumps, a compressed air skid, and a vacuum system. There are multiple air handling units, and split systems installed in the building to provide cooling to the two large laboratories built for the client. The roof has multiple exhaust fans for the lab spaces, ventilators, and all the condensers for the mini air handling units.
Rigging the large exhaust fan onto the roof was challenging. The units arrived in several pieces which made it fairly difficult to rig. We resolved the issue by building portions of the fans on the ground and rig this onto the roof in fewer pieces.
Binsky design team increased labor productivity by creating pipe racks for all the copper in the laboratories, improving areas of the design, and decreasing unnecessary pipe runs.
Ready to Start Your Project?
Turn to a trusted leader in mechanical construction. Get in touch to discuss your project or request a quote today.