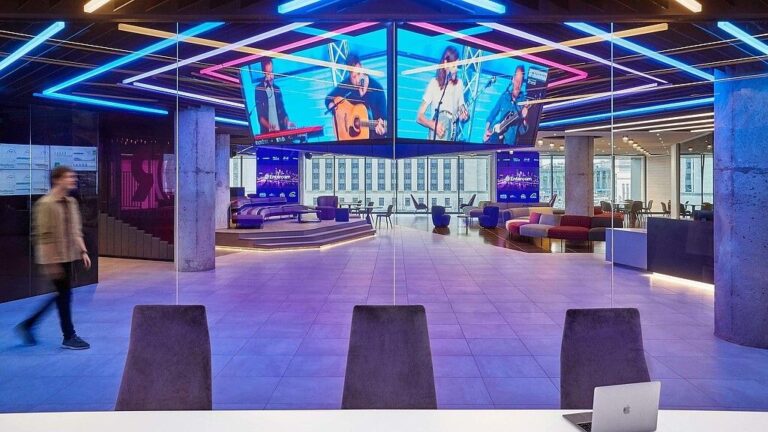 Quick Facts
Location
Philadelphia, PA
Client
Entercom Communications
Market
Project:
Entercom Headquarters
Binsky was chosen to complete the HVAC and mechanical work at the international headquarters for Entercom Communications in Philadelphia, PA. This project took place on the fourth floor of an eight-story building. Binsky was tasked with the installation of all plumbing and HVAC systems for this renovation. All new piping systems installed were connected to existing domestic water, sanitary, and refrigerant systems. Over 100,000-square-feet of office and sound studio space were fit out for several radio stations servicing the Philadelphia area.
There were quite a few architectural and engineering challenges due to the extravagant finishes and sensitivity of noise outside the sound studios. Binsky had to strategically plan our activities above ceilings to avoid disruption of the live music and sports radio stations.
Ready to Start Your Project?
Turn to a trusted leader in mechanical construction. Get in touch to discuss your project or request a quote today.