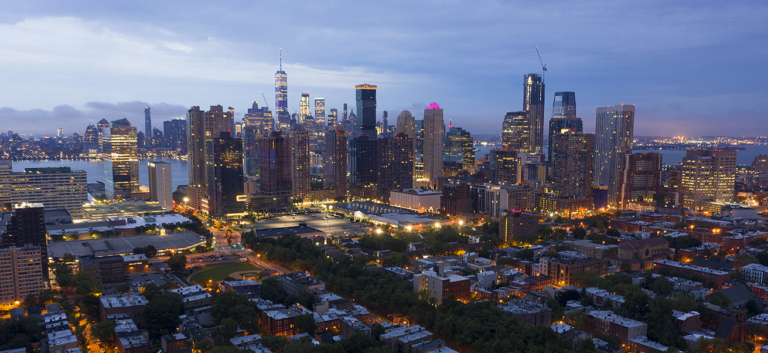 Quick Facts
Location
Jersey City, NJ
Client
ARC Building Partners
Owner
New Jersey City University
Project:
New Jersey City University, West Campus
Binsky was chosen by New Jersey City University to design and install the HVAC system in the new West Campus Block 2 apartment building. All services provided required housing code compliance to ensure the health, safety, and welfare of residents. Our team provided complete design and installation of all HVAC equipment, piping, and appurtenances. Installation of all packaged terminal air conditioner (PTAC) units, ductwork, dampers, rooftop units, and exhaust fans, and kitchen exhaust for the ground-level retail areas.
This project was completed during the COVID-19 pandemic. Our team had to work with and around a mass number of workers and vehicles moving all at once in a tight location. With safety as our number one priority, Binsky ensured the safety of all field workers and visitors.
Ready to Start Your Project?
Turn to a trusted leader in mechanical construction. Get in touch to discuss your project or request a quote today.