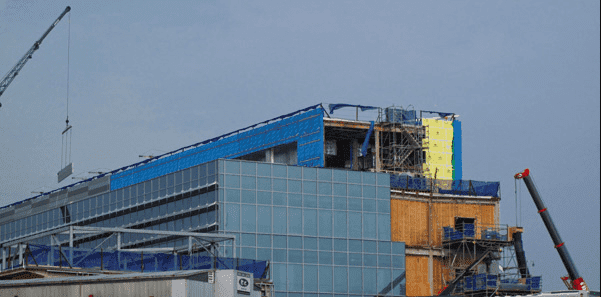 Quick Facts
Location
West Trenton, NJ
Client
Bovis Lend Lease
Engineer
RG Vanderweil
Architect
HOK
Schedule
Dec 2008 - June 2010
Contract
$17,000,000
Market
Project:
New Jersey Public Health Environmental & Agricultural Laboratory
We completed construction on this brand new 275,000 sq ft Public Health, Environmental, and Agricultural laboratory facility at the New Jersey State Police HQ Complex in West Trenton, NJ. The laboratory provides a secure state-of-the-art centralized facility for various agencies to perform work in support of public health and environmental missions.
Specialized spaces include:
Biological Safety Level 3 laboratory with necessary design and infrastructure to safely handle select agents, dangerous pathogens and highly toxic chemicals which represent a threat to public health.
Necropsy laboratory space for detection of animal borne diseases
A plant science "greenhouse" for protection against threats to the State's agricultural resources
The design of the facility complies with standards of the Centers for Disease Control and Prevention, National Institutes of Health and the US Department of Agriculture.
Binsky & Snyder's scope of work encompassed all the HVAC, plumbing, and laboratory work for this impressive facility.
Ready to Start Your Project?
Turn to a trusted leader in mechanical construction. Get in touch to discuss your project or request a quote today.