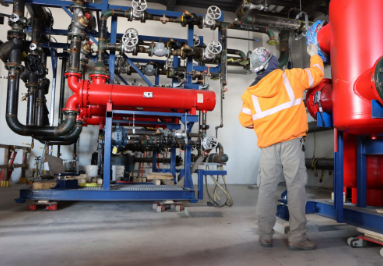 Quick Facts
Location
Clifton, NJ
Client
Quest Diagnostics
Market
Project:
Quest Diagnostics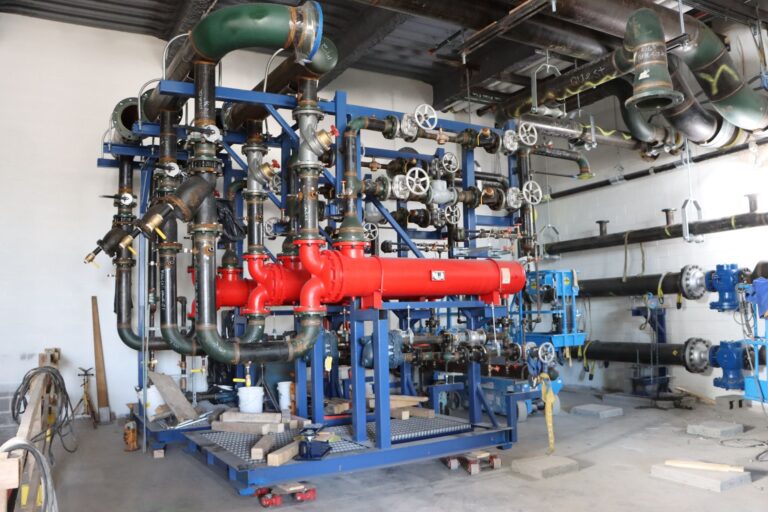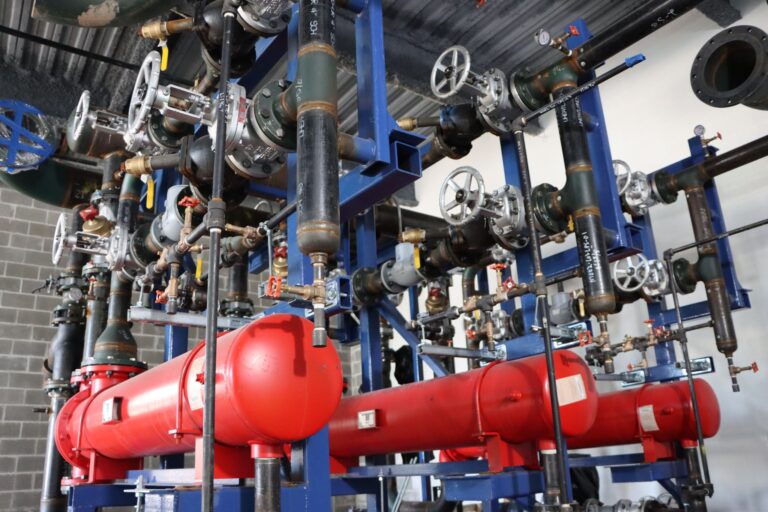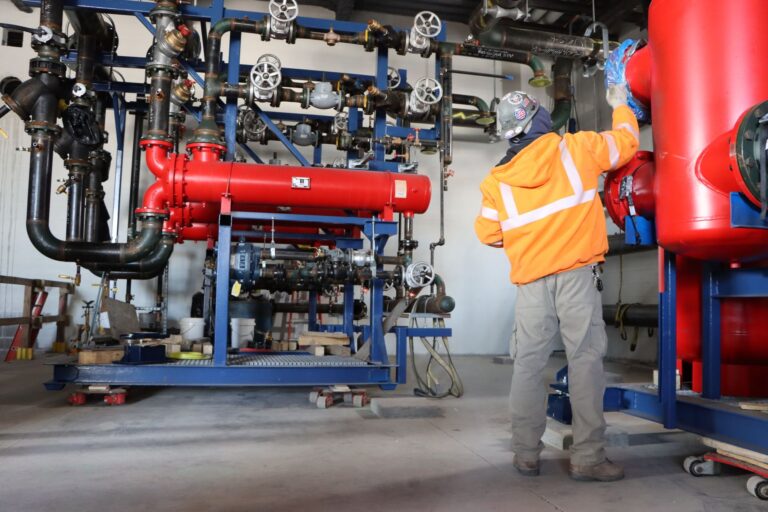 Binsky is responsible for the mechanical construction at the new Quest Diagnostics laboratory in Clifton, NJ. This two-story, 250,000 square-foot clinical and administrative facility will become the largest in the Quest network of more than 20 lab facilities across the nation.
Binsky was hired to complete the installation of the above ground plumbing and HVAC piping systems, as well as the design, fabrication, and installation of the hot water packaged heat and chilled water packaged transfer skids.
The plumbing equipment and piping systems installations were quite complex and included domestic water piping, sanitary waste and vents, storm drains, natural gas, pure water, laboratory gas, compressed air,and chemical waste systems.
The hot water and chilled water heat transfer skids were completely designed and built in our fabrication shop and delivered to the site for installation. The weight of each skid was over 40,000lbs, making for a challenging installation in the mechanical equipment rooms at the site.
This project was named 2020 Leading Infrastructure Project by the New Jersey Alliance for Action. The award was presented on February 20thby GRE, the owner's representative to Quest Diagnostics.
Ready to Start Your Project?
Turn to a trusted leader in mechanical construction. Get in touch to discuss your project or request a quote today.