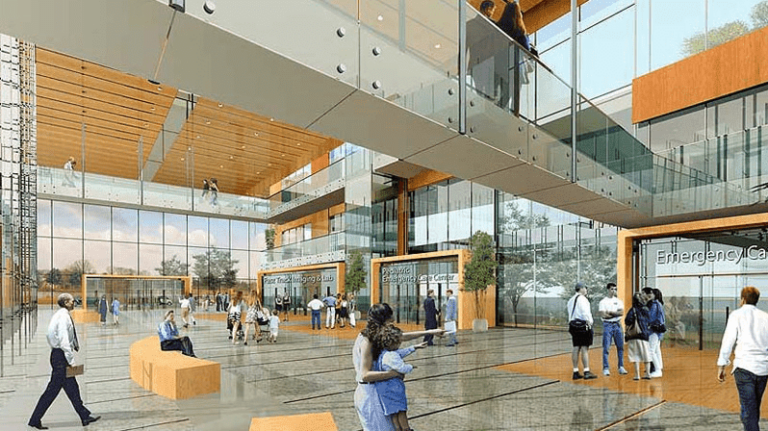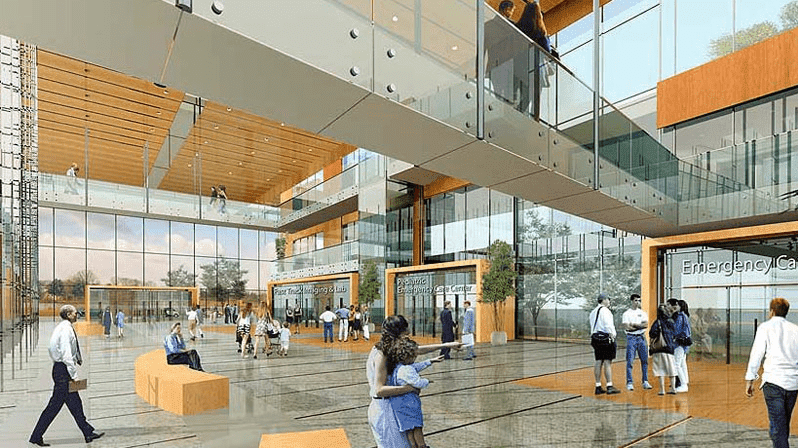 Quick Facts
Location
Plainsboro, NJ
Client
Turner Construction
Engineer
Syska Hennessy
Architect
HOK - Hillier
Schedule
Sept 2009 - Nov 2011
Contract
$12,000,000
Market
Project:
University Medical Center at Princeton
One of the more anticipated projects in the central NJ area has come to fruition with the ground breaking of the new, $411 million University Medical Center of Princeton at Plainsboro Hospital. This 160 acre health care campus is now on its way to becoming one of the area's premier health care facilities. Careful planning was paid to incorporating evidence-based design and best area practices to reduce stress, promote healing, and improve the overall patient experience.
Vigilant consideration was given to the decision to start anew versus completing renovations to their current facility in the downtown Princeton neighborhood. The resulting new 636,000 sq foot, seven story facility will house an emergency department, operating suites, and 237 single patient rooms. The campus will also include a new medical office building, an education center, an energy efficient cogeneration facility and a 32 acre public park. Designed into the base building plan is future growth potential for up to 500,000 sq foot of future expansion and integration of new technologies.
Binsky & Snyder's scope of work for this project is the mechanical plant infrastructure. The main supply of chilled water and steam is produced in the on-site cogeneration facility then distributed through the 18" chilled water mains and 10" high pressure steam mains through-out the building. The steam is reduced down at various points in the building to provide the necessary low pressure steam and hot water to equipment. The building also requires a secondary chilled water system to feed select equipment for a 24 hr operation.
Binsky & Snyder is pleased to be part of the construction team for this award-winning new hospital.
Ready to Start Your Project?
Turn to a trusted leader in mechanical construction. Get in touch to discuss your project or request a quote today.