Commercial building con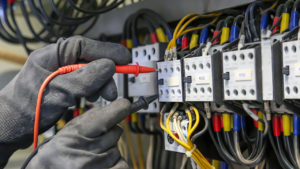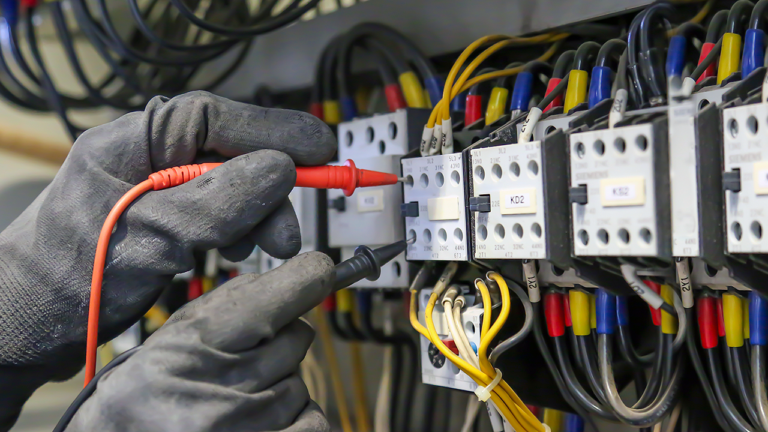 struction is a multifaceted undertaking, requiring skilled work from a variety of trades. Any inability for these trades to effectively work together to provide an owner's desired end result can cost greatly in terms of project schedule and budget.
Fortunately, a mechanical, electrical, and plumbing (MEP) contractor can help foster collaboration, increase quality, and streamline solutions. Partnering with a full-service MEP provider, such as Binsky, can potentially save owners both time and costs.
Two of the most talked about trades are the "M" (mechanical) and the "E" (electrical)—likely, because they both play an important role on any commercial project team.
Levels of collaboration between the mechanical and electrical teams can often make or break a project. With a strong partnership between these trades, everyone wins. However, without tools like proactive communication and clash detection software, it becomes much more difficult to hit milestones along the project schedule and deliver a quality end result.
To learn a little bit more about how these two trades can combine forces and execute their best work, let's look at the responsibilities of each:
Mechanical Scope of Work
As the party responsible for the heating and cooling systems, refrigeration, piping, and plumbing of a building, the mechanical scope of work can include the installation of:
Fire and smoke protection features and systems
Interior environment (HVAC)
Plumbing lines and fixtures
Elevators, lifts, etc.
Interior and exterior structured design members
Accessibility features
Rooftop assemblies and structures
Energy efficiency components
Electrical Scope of Work
Accountable for the design and installation of electrical wiring and conductors used for light, heat or power, the electrical team of a commercial building project also have a complex task at hand. They are typically responsible for the installation of:
Conduit
Wiring pulled through the conduit
Address every electrical requirement over every square inch of the building
Power panel distribution and termination according to the SOW (Scope of Work)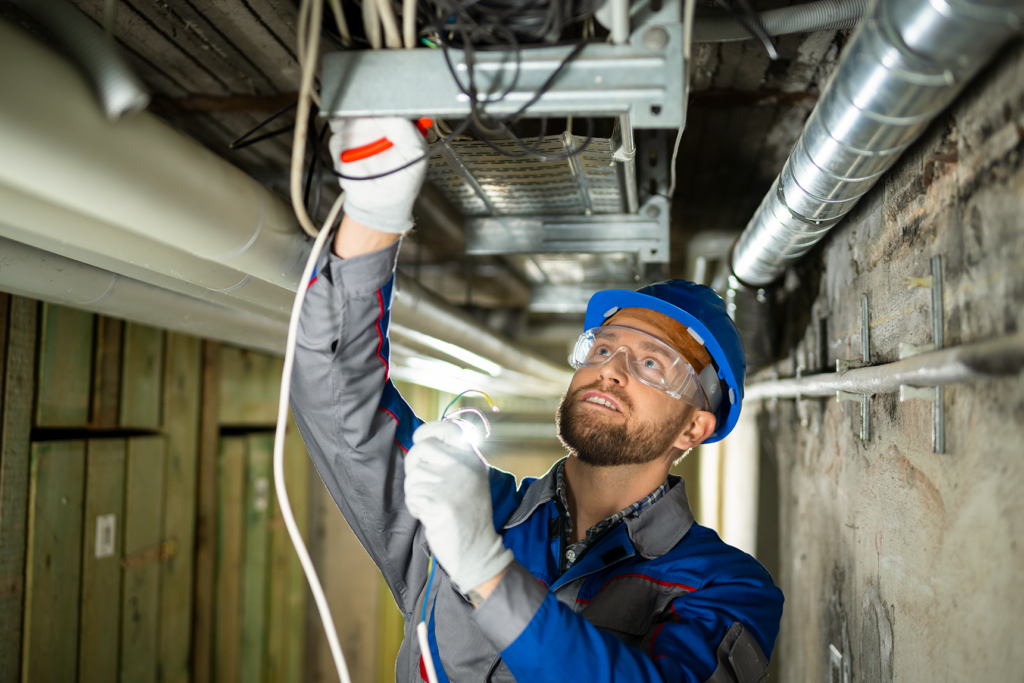 How Electrical Services Tie into Mechanical Work
Perhaps the most underrated tool in the electrical team's tool belt is their ability to collaborate with the mechanical team for spot-on installation of all electrical components of the building.
An electrical team's job might mean ensuring a quarter mile run of conduit ends precisely where the mechanical contractor will need that power for installing HVAC elements like commercial air handlers. Factor in the potential for extreme working conditions, such as 40-feet high ceilings for an electrical crane bay, and collaboration becomes essential.
Mechanical contractors with a strong desire to do great work understand the importance of this collaborative approach. Binsky knows that successful collaborative efforts between the electrical and mechanical teams pays off. When mechanical and electrical efforts have been fruitful, those efforts will manifest themselves in the form of being on time and under budget!
The Key to Contractor Collaboration
The ultimate goal of every client or building owner undergoing a commercial building project is to get the job done as quickly and efficiently as possible. The way to achieve that goal is by open, continual collaboration of the mechanical and electrical teams.
Keeping the collaboration between mechanical and electrical teams flowing during the construction process begins on day one. Both contractors should have a liberal open-door policy with each other throughout the building process and both should include healthy collaboration as an integral component of the scope of work to be done.
One way to achieve these goals is to implement Building Information Modeling (BIM) software as an effective collaboration tool that both mechanical and electrical teams could benefit from. Through the use of clash detection and ensuring both partners' designs can be implemented seamlessly during the installation, time and money is often saved.
Fostering these collaborative efforts and making the most use of them could be the difference in this job being the last one for that owner or becoming that owner's mechanical and electrical team of choice.
When commercial building projects begin with comprehensive collaboration and continue that collaboration throughout each party's scope of work the results are better accountability, shortened project schedules, and lower overall costs from doing things right the first time.
A trusted MEP partner like Binsky delivers more than high quality, seamless MEP solutions. With Binsky, owners also receive the ultimate peace of mind, knowing their commercial building was built collaboratively with the end user in mind.
Subscribe to stay updated
Get the latest updates in the world of mechanical contracting and construction. Subscribe today!
Ready to Start Your Project?
Turn to a trusted leader in mechanical construction. Get in touch to discuss your project or request a quote today.